"Enjoy making mistakes"*-Laura and Lanca (2019)
*The title comes from a sign that Lanca and I saw in Japan. Also, when Lanca arrived in Osaka, the customs officer mistakenly thought she was Japanese and started speaking rapid Japanese to her. In confusion, she whispered, "Kyoto." History was made right there and then.
Enjoy making mistakes is a great way to summarize my trip to Japan and China! Visiting Japan was literally a dream come true for me. I've wanted to go since I was a child, watching Pokemon and Yu-Gi-Oh on the Saturday morning cartoons. This trip came about when Lanca could no longer stay in the United States due to her visa so we promised each other we would reunite in Japan- a middle ground between the US and China. Since Lanca is an Actual Working Adult™, I would spend Tokyo by myself and meet up with her in Kyoto and Osaka, and then join her afterwards in Shanghai.
Tokyo

I landed in Tokyo on Monday April 1st, right on time for cherry blossom season. I stayed in a pod hostel called
Millennials Shibuya
which was located in, you guessed it, Shibuya. Shibuya is a great place to stay as it's pretty central with a lot of things going on. The interesting thing about Tokyo is that each district is unique with its own different vibes. Shibuya feels a lot different than Akihabara and Akihabara is distinctly different than Harajuku.
I landed at Haneda airport and the first thing I did after going through customs and the baggage claim was get my Pasmo card. Pasmo, Suica or IC cards are essential for paying subway and train fair. You can also use them at vending machines or at 7-11s. (7-11s are literally everywhere in Japan). After securing my Pasmo card, I got on the metro to Shibuya. People complain that the Japanese subway system is confusing and honestly, if you follow google maps it's not too bad. The tricky part is finding the right station platform and HOW TO EXIT. I literally spent 15 minutes trying to figure out how to exit the Shibuya station when I first arrived because I'm used to walking up to exit (since subways are usually below ground). I soon realized you have to walk all the way to the end of the platform and DOWN. Learn from my mistakes everyone.
During my first night in Japan, I partook in the famous Shibuya crossing, saw the Hachiko memorial, and wandered around the area. I was pretty jet-lagged so I called it an early night.
On my first full day in Japan, I woke up early and walked to the Meiji Shrine and Yoyogi park from my hostel (staying in Shibuya sure was convenient!). While the Meiji Shrine/Yoyogi park were cool to see, they paled in comparison to the other shrines I visited. From Yoyogi park, I walked to Shinjuku Goen which had some of the best cherry blossom viewing during my trip! It was amazing being surrounded by the pink sakura. You needed a ticket to get inside the gardens but the person accidentally charged me for two tickets. I didn't care as it came to 300 yen which is around $2.50. I asked if I could donate a ticket to some other tourist or something but they were absolutely adamant in returning me the proper amount of money. I love Japanese people. After the gardens, I ate lunch at this awesome place where I was served a full meal of beef, rice, miso soup, vegetables and so on and it only came to $8! While Japan is an expensive place, I found the food to be quite affordable.
From Shinjuku, I went to Harajuku which was absolute madness. The main area is on Takeshita Street which was filled to the brim with tourists. I felt like a penguin waddling along with everyone else.
Even though Harajuku fashion is made out to be a huge thing in America, in reality you only saw maybe a handful of people wearing the stereotypical Harajuku look. I enjoyed walking around and seeing the different stores which sold cute clothes I hadn't seen before. It was also then that I realized I must have big feet compared to Japanese women as one of the Harajuku stores was selling shoes labeled 'small', 'medium' and 'large.' I compared one of the large shoes to mine and it was smaller! Maybe I should live in Japan so I can finally feel tall.
If you wander off of Takeshita street, there's a lot of awesome vintage stores in the surrounding areas. Be warned though: the clothes are expensive. Cat Street is another area in Harajuku with lots of stores and restaurants! Although I only bought one shirt, I had a fun time walking around the Harajuku area. I also wandered through whatever shrines I found in the nearby areas. The lovely thing about Japan is that shrines are literally everywhere. There'll be shrines in the middle of the busiest shopping streets. Each shrine also serves a specific purpose. So one shrine will be dedicated to prosperity while another shrine will be for a good pregnancy and so on. Even though Japanese people aren't "religious" per se, they definitely take huge stock in praying at the shrines as it wasn't uncommon to see a group of businessmen praying at one of the shrines.
Needing to unwind from Harajuku, I went to an izakaya which turned out to be one of my favorite things to do in Japan! Izakayas are like a very informal pub/restaurant. You have to take off your shoes and sit around with the other people but it's very fun. I went to the friendliest izakaya in Shibuya where the staff cheered whenever you ordered a drink or food. It was so much fun. Even though they barely spoke any English and I barely spoke any Japanese, we could cheer over drinks and food. I did all of this in one day and there was still so much more to see.
There's so much to do in Tokyo.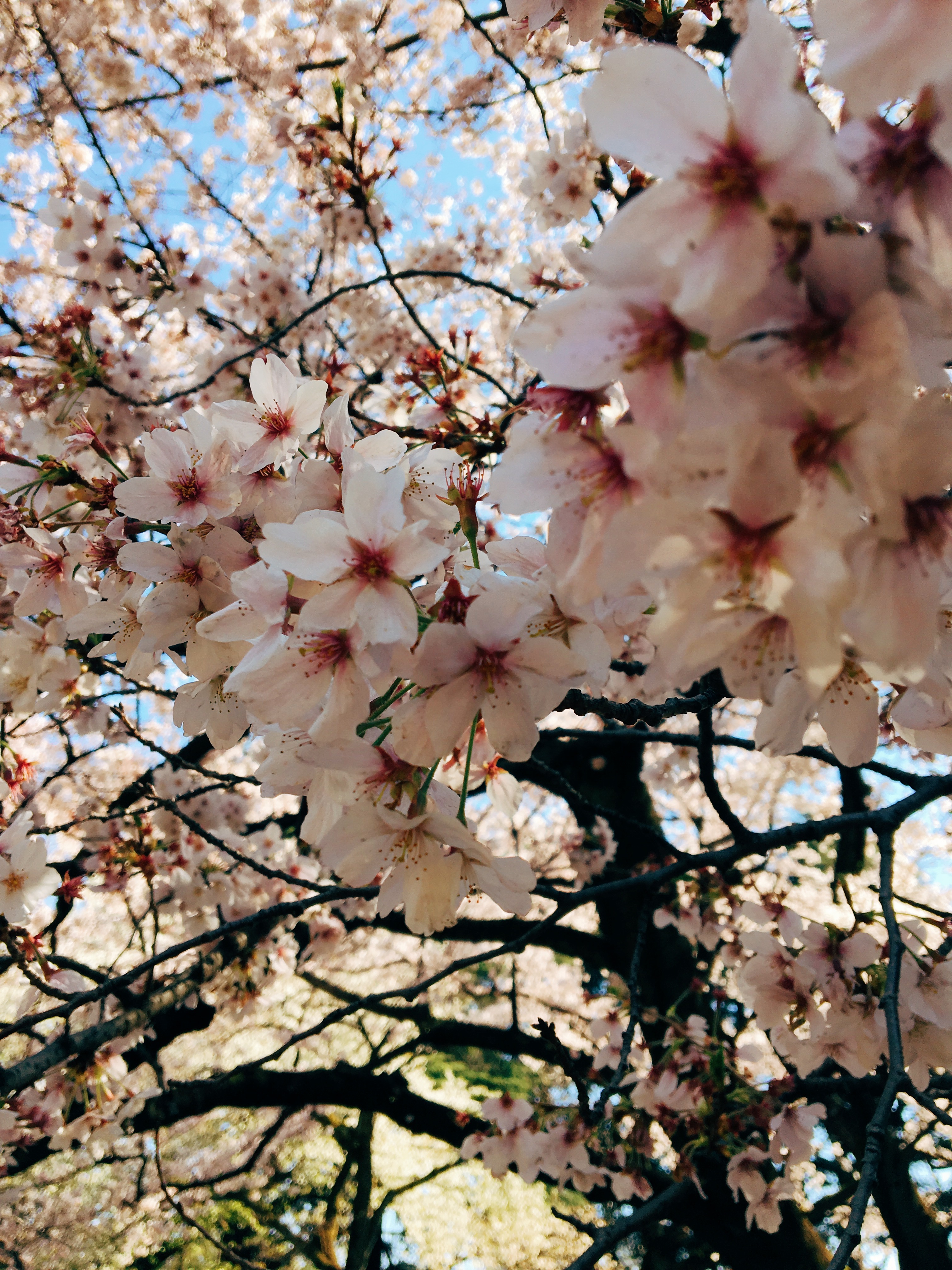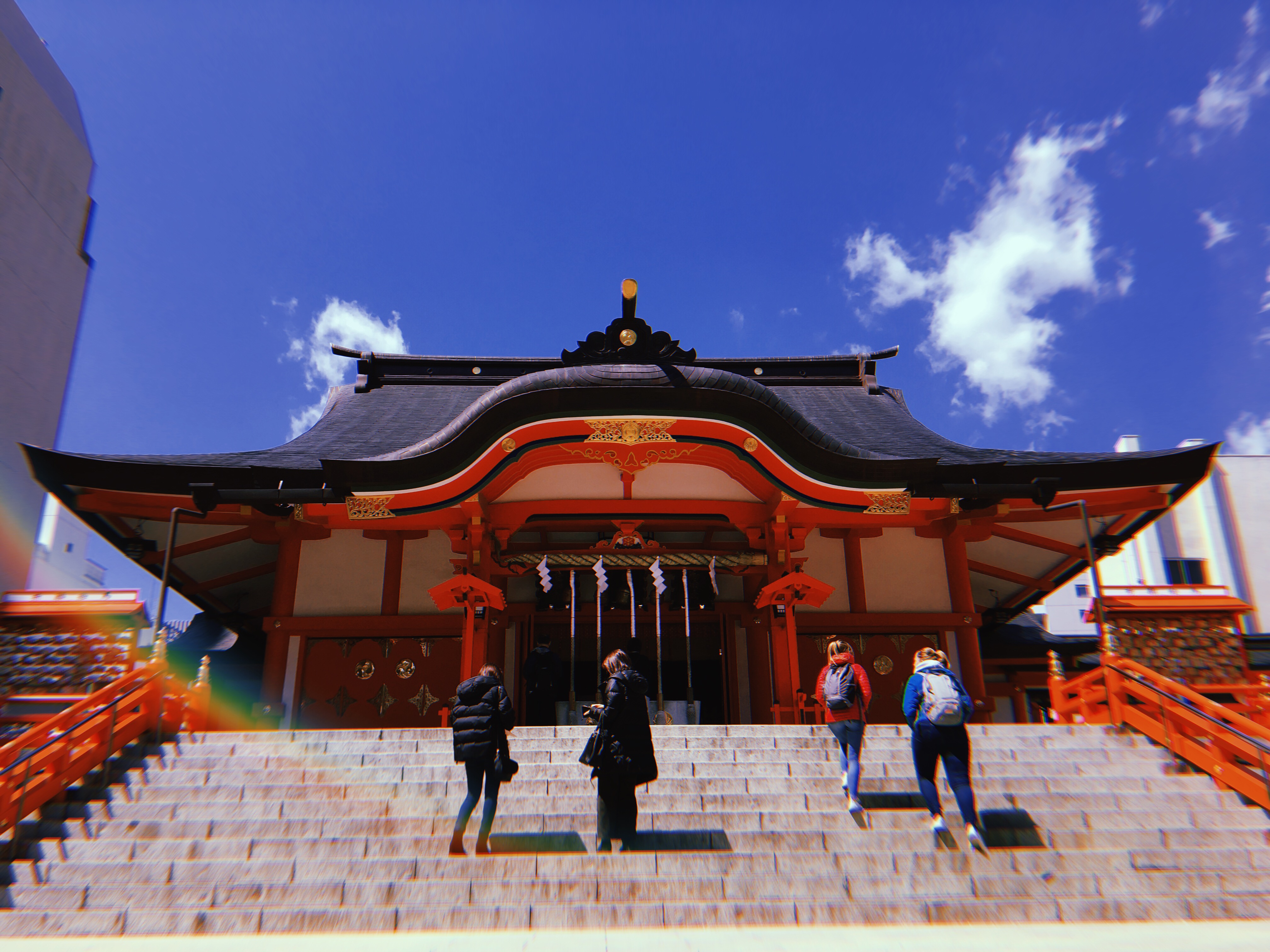 On day two, I went to the Edo Open-Air Museum. This was on the outer edges of Tokyo and took about an hour and half to get there from Shibuya. It's an extremely cool museum if you're into old Japanese architecture. It served as one of the inspirations for Miyazaki's Spirited Away! I really enjoy seeing the Edo era Japanese buildings.
After the museum, I went to Akihabara which is the anime and video game district of Tokyo. I think if you ask what a person imagines Tokyo to be, Akihabara is what they'll describe. There are multi-story arcades everywhere, stores selling anime figurines, cafes, and so on. It's a lot of fun and you can easily spend hours playing video games. The best arcades to visit were Sega and TAITO. TAITO is an arcade chain so you can find them in other locations but the Akihabara one is their best one. I also visited the nearby Kanda Myojin shrine. See? I told you Japan is filled with shrines.
At night, I went back to Shinjuku for the robot cafe. The name of Robot Cafe is a bit misleading because a) they really only serve overpriced snacks (I had eaten beforehand) and b) it's not necessarily robots fighting like I'd imagined it would be? Still, it was insane. It's full on sensory overload. If you want to experience a crazy Japanese game show combined with musical performance, I'd highly recommend doing the robot cafe.
Shinjuku at night was the only time I ever felt like I was in a "sketchy" area of Japan. Japan overall feels very very safe and as a solo female traveler, I never felt unsafe walking around at night. Shinjuku at night, however, is very busy and filled with tourists so there are lots of men trying to get you to go inside their massage parlors or restaurants or whatever it was and they're pretty aggressive about it. I just ignored them and didn't have any problems. However, I'd just be wary of Shinjuku at night. During the day it's totally fine.
On day three, I went with a group of American and Canadian (and one Singaporean) travelers to Asakusa. There is a LINE group for travelers in Japan to meet up which I used a few times while I was in Japan. I like exploring by myself during the day but at night, I like to be with other people to go to pubs and whatnot.
Asakusa is known for the Senso-Ji Temple. There are a lot of stores and traditional restaurants in the area but it was way too crowded with tourists for my liking. Since it was so crowded, I didn't really enjoy my time there so I would recommend going there early in the morning or else during the evening. After Asakusa, we went to Ueno Park which again had many cherry blossoms and shrines! It was incredibly beautiful. After Ueno Park, I went to one of the Pokemon Centers in Japan which was cool! I bought some cute Pokemon for me to take home.
At night, I went with two Canadian tourists to Unagi Ramen which is Nujabes' brother's ramen shop. I love Nujabes' music so this place was a must for me. Luckily for me, it was right in Shibuya! Unagi Ramen is a small restaurant but the the ramen was delicious! Afterwards, the Canadians and I went bar hopping in Nonbei Yokocho ('Drunkards Alley'). Nonbei Yokocho is rows of tiny bars on a small area that can seat maybe 4 or 5 people at a time. It was incredibly fun and one of the bars we sat had the friendliest old Japanese couple who did their best to talk to us even though they barely knew English and we barely knew Japanese. The old woman saw one of the Canadians struggle with his money and sorted all of his coins for him (for some reason??). We joked that it was her way of stealing his money.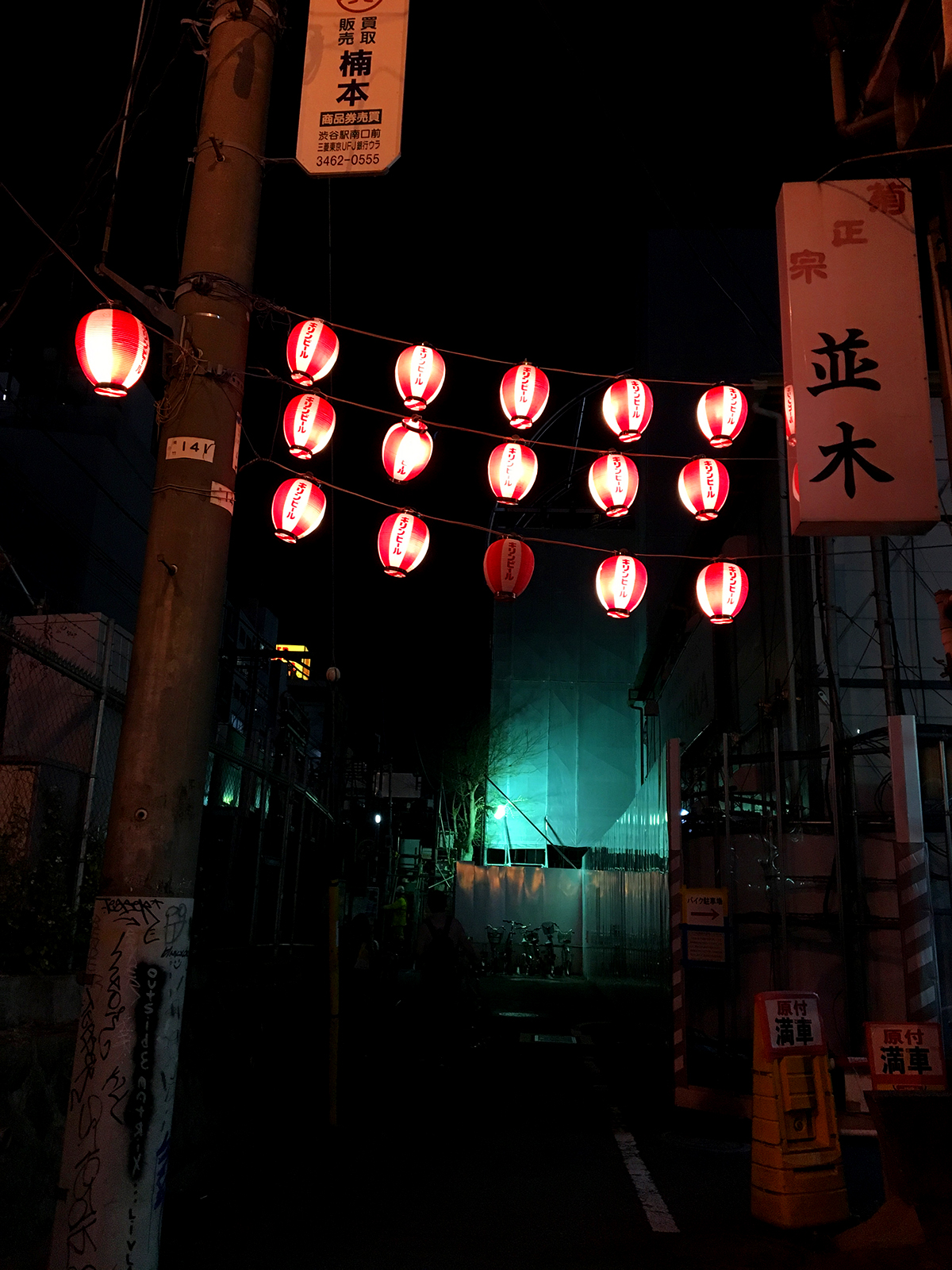 Kyoto

Day four was taking the shinkansen to Kyoto where I reunited with Lanca! I took the nozomi shinkansen which is the fastest one you can take and the best part is it comes to the station every 10 minutes so if you miss the one you'd wanted to take, another one will come quickly. As a Californian, I am so jealous of Japanese public transportation. I had some trouble at Tokyo station buying my shinkansen tickets as they wouldn't accept my American debit card so I had to go to the ATM and get a bunch of cash. (Shinkansen tickets are around 10,500 yen (~$95 USD) so who even carries around that kind of cash??) Then I accidentally only bought the shinkansen ticket without the base fair. I had to go to the shinkansen desk where they literally spoke zero English. The guy working at the desk used a translating machine where you would speak into it and it would automatically translate for you. So futuristic! After my mishaps, I finally got on the Nozomi and was in Kyoto 2.5 hours later!
Enjoy making mistakes
.
Kyoto in person is stunning. It is so beautiful. You're surrounded by nature and the shrines and temples. Apparently, when deciding which Japanese city to bomb, the Americans eliminated Kyoto since someone had taken their honeymoon there and knew the cultural significance of it. Thanks America? Lanca and I stayed at a ryokan style Airbnb which was fancy af and expensive af. During our first day in Kyoto, we visited the famous Kinkaku-ji (Golden Temple) and walked around to other temples and shrines. We also went to Nijo Castle for the night time cherry blossoms viewing!
Day five was the true test of our skills and stamina. Lanca and I woke up around 5:30am in order to go to Fushimi Inari Taisha before it would be crowded with tourists. There were a few people there when we arrived but it wasn't too bad. However, Lanca and I had severely underestimated what a hike Fushimi Inari is. It's a legit 2.5 hours hike. We had thought it was just going to be a small area with the rows of shrines but N O P E. With zero food and water in our stomachs, we completed the hike all the way to the top of the mountain. Hilariously, throughout the hike there would be signs for us to beware of wild monkeys and boars. I sorta wanted to see one even though that would be terrifying. Although Lanca and I almost tripped and died several times while hiking, WE SURVIVED WITHOUT BEING MAULED BY MONKEYS.
(This is my face when I realized the water I bought wasn't actually water but something called pocari sweat. Trust me, it's as good as it sounds.)
Other highlights of Kyoto include: the manga museum, Kyoto university, lots and lots of temples, the bamboo forest, Gion (Kyoto's geisha district- there were so many people wearing geisha outfits; it was so cute) and looking forever to find a boba place.
Osaka

After Kyoto, we headed to Osaka! Osaka turned out to be a pleasant surprise. I wasn't expecting too much from Osaka and hadn't planned on staying there after Lanca left but it's actually a very nice city. There's a cool nightlife and the people there are very friendly. Plus. Osaka. Has. the best. Shopping. Ever. If Tokyo is Manhattan then Osaka is Brooklyn.
After checking into our AirBNB, we went to the Osaka Castle and went inside to learn more about its history. Lanca and I are making it our mission to visit as many castles as we can to get inspiration for when we'll eventually own our castle. It'll happen one day I swear. After Osaka castle, we went to Amerikamura and did a lot of shopping. I seriously had to restrain myself from buying everything. There were a lot of cool hipster stores especially in Amerikamura (yes, it's called American village and yes, there is a miniature statue of liberty on top of one of the buildings).
After Amerikamura, we headed to Dotonbori which is this really cool street full of shops and restaurants by the river. At night there are a bunch of neon signs and interesting signage which contributes to a futuristic vibe.
Afterwards, we went to the Umeda Sky Building which is a really cool high-rise building that gives you an amazing view of Osaka. It felt so cyberpunk standing there at night.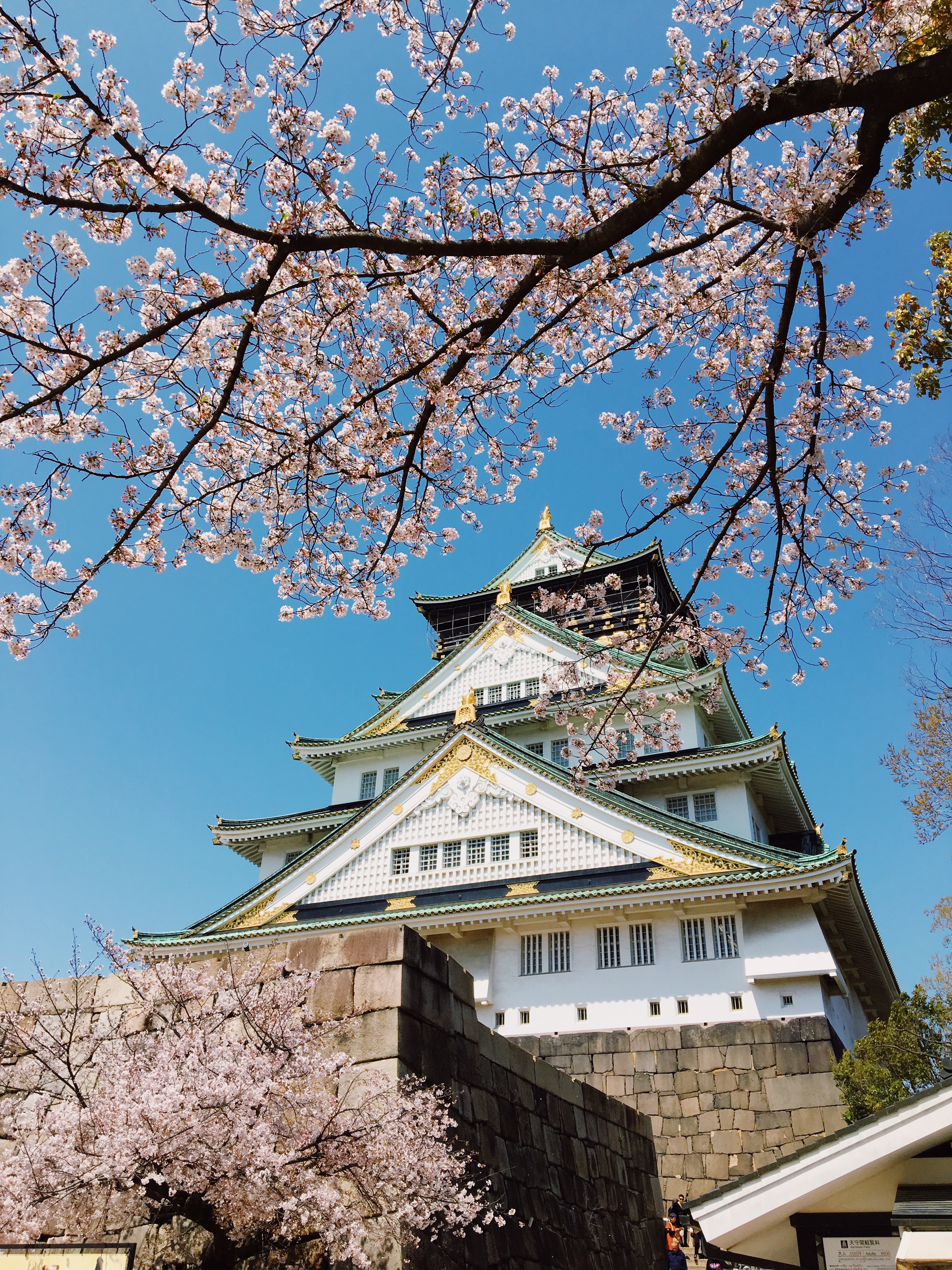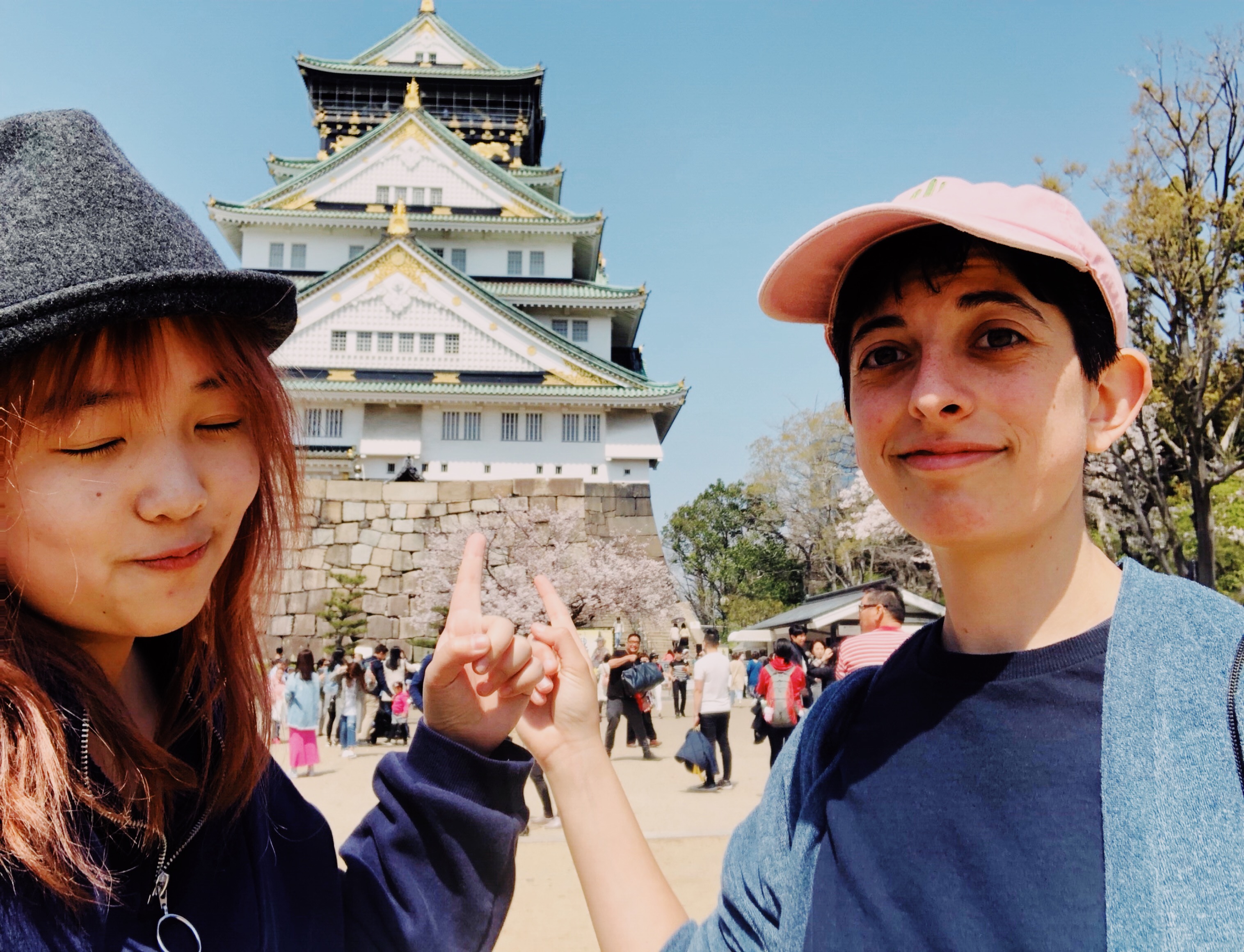 The next day, Lanca left to go back to Shanghai so I explored Osaka by myself. I walked over to Shinsekai which is an old district that was made before the war and then abandoned for a while. As a result, there's a very retro futuristic vibe. At the center of the district is the Tsutenkaku Tower which was modeled after the Eiffel Tower. I went up the tower and also wandered the alleyways around the neighborhood which is where I ran into the dildo vending machine. So, if you're in Osaka, that's the location of the vending machine. You're welcome. While I didn't go there, Shinsekai is where Spa World is located which is supposed to be a huge and amazing onsen.
After Shinsekai, I went to the shiba dog cafe which was super cute!! I love shibas. I also went to Nakazakicho. Nakazakicho is a hidden gem of a neighborhood in Osaka where there are really cute vintage stores and artisans selling their work. It's an awesome little area.
At night, I met up with one of the Canadians I had met in Tokyo, along with two Indian guys and one Scottish guy from the LINE group I'd mentioned earlier. We went to this awesome bar called
Fanny Mae
's which is in Dotonbori. The bar owner is this older Japanese guy with long silver hair and a smile that never leaves his face. He is so cool. The bar is covered all over with rock n roll posters except for a small corner which he hangs up fan art of himself. It was a lot of fun hanging out with this random group of travelers along with this cool old Japanese guy who barely spoke any English. Imagine discussing the Indian-Pakistani conflict in the middle of Osaka.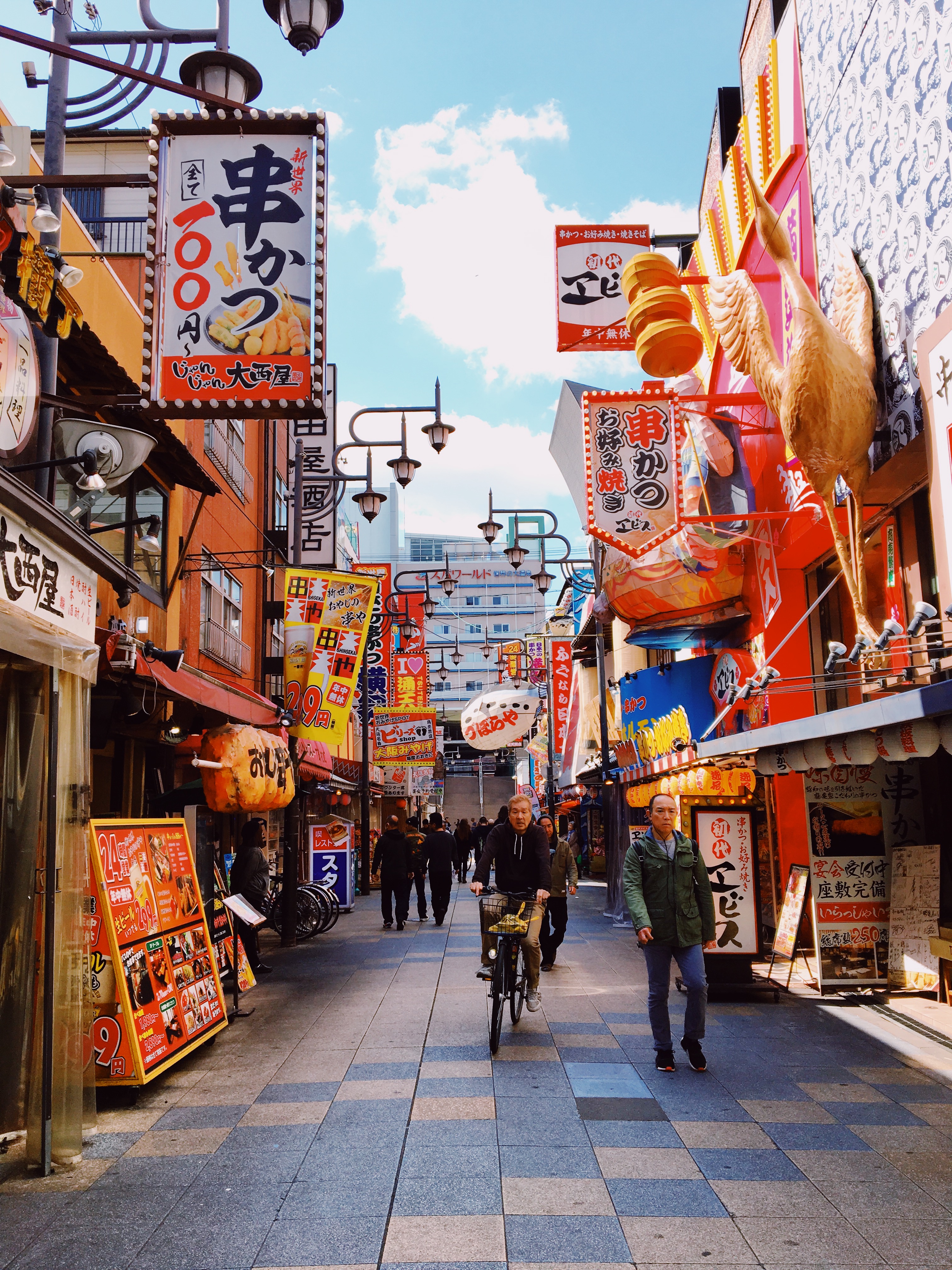 Tokyo

After Osaka, I took the shinkansen back to Tokyo. My last day of Tokyo consisted of going to teamLab borderless and the Studio Ghibli museum. Both were incredible. teamLab was one of those things everyone was talking about so being curious, I bought the tickets on a whim, not really knowing what to expect. It was awesome. It's this interactive art exhibition where there's no map so you're supposed to get lost and wander around. There's these amazing projections on the walls, ceilings and floors. The artworks are animated and change over time so you can leave a room and come back and it'll be completely different. I don't want to describe it in full detail but I would seriously recommend going to it.
After teamLab, I went to the Studio Ghibli museum which was super fun! It's cute- the outside of it has a waving Totoro inside the ticket stand. The inside of it has the elevator modeled after the one in Spirited Away. The ticket stub they give you is a film strip from one of the Studio Ghibli movies! (to be honest, I don't know which one mine is from-it's a bit hard to make out. However, I saw one of the women next to me got a My Neighbor Totoro one!). All the information is in Japanese and they show a short film which is also in Japanese with no English subtitles so just keep that in mind. However, it's definitely a cute museum and I'm glad I went.
Sage Laura Porat wisdom
: The most important part about going to Japan is
doing your research
. If you want to do any of the popular touristy things (Ghibli museum, Pokemon Cafe, teamLab borderless, etc),
you have to reserve them in advance
. The Studio Ghibli museum tickets go on sale a month beforehand and sell out within a matter of minutes. Reserving tickets in advance also applies JR Pass. Luckily, I only took the shinkansen (bullet train) from Tokyo to Kyoto and from Osaka to Tokyo so I didn't need the JR Pass. If you're planning on going to more cities, definitely buy it well in advance as they will physically mail you the tickets. Also, look up Youtube videos on how to buy shinkansen tickets as it can be confusing in person! You need to buy two tickets when going anywhere (base fare + the actual tickets).
After Japan, it was time to go to Shanghai!
Shanghai

SHANGHAI. WO HUI JIA!!! Fun fact: pretty much everyone I met in Shanghai made sure to tell me how skinny I was. Chinese people are not afraid to comment on your weight let me tell you that. Chinese people and my Israeli family have that in common.
Anyways. I landed in Shanghai on Friday night and my hostel was near Nanjing Road. Nanjing Road is a long road full of shops, including the largest Nike store in the world. My first night in Shanghai, I walked along Nanjing Road until I got to The Bund. The Bund is the waterfront area where if you see any picture of Shanghai, that's pretty much the picture they show.
The next day, I met up with Lanca and I met Lanca's mom who was the cutest lady ever. She was really excited to see me but spoke very limited English (which is fine!! I can barely speak Chinese loool). We communicated with each other to the best of our abilities. Lanca, her mom and I walked around Tianzifang which is this cute but narrow alleyways of artsy shops and restaurants. I saw a lot of cool things while walking around.
After we parted ways with her mom, her mom texted Lanca telling Lanca that she should go to grad school in America to be "closer to Laura." I think her mom was trying to set us up together???
Lanca and I got Hey Tea which is a famous boba (that's right, I say boba) shop in Shanghai. We literally had to wait 30 minutes for our drinks to be prepared and there were huge lines. It was very good though. Definitely worth the wait.
We then wandered around the French concession area which is a cool place with European style architecture and a lot of cool shops. We discovered that were was a 1984 cafe whose entrance was completely hidden. Yeah, the irony was not lost on us.
After that we went to a slaughterhouse. I'm not exaggerating.
The 1933 Old Millfun was originally a slaughterhouse but now it's been converted to have shops and entertainment. We saw a few couples taking their engagement pictures there (which is sorta weird but I can respect that). It was pretty cool seeing the architecture!
At night, Lanca and I met up with our mutual friend Sherry who also went to Emerson with us! We went to this fancy hot pot place which was like… three or four stories high. This hot pot place is known for their impeccable customer service and so they served us snacks before we were seated and provided board games. When you finally sit down, you can ask the servers to sing for you or do performances by your table. Usually you cook the hot pot yourself but at this place, the staff DO EVERYTHING FOR YOU. One of my friends was thanking one of the staff members and the staff member was literally like "don't thank me, it makes me uncomfortable" and I was like o m g. It was madness. It was very good hot pot though. After we left, I was so full and delirious that I ALMOST STEPPED ON A MONKEY.
I swear to god outside the hot pot place there was a beggar with a pet monkey who was making it perform tricks for money. Yup… that's the China that I remember. When I was in Guangzhou in 2011, my most vivid memory is walking down the streets and seeing the vendors selling animal heads right on the sidewalks. When I brought this up to Lanca, she told me that the Chinese government in recent years has spent a lot of effort on cracking down street vendors as they present a negative side of China. I had mixed feelings when I found out about that. One the one hand, selling animal heads is super unethical. On the other hand, plenty of street vendors sell legitimate things like food and clothes. Cracking down on those things takes away some of China's personality. It was definitely interesting seeing how China has changed since I was last there.
Anyways, we had wanted to do karaoke after hot pot but all the karaoke places were either booked completely for the night or super expensive. Soooo that's how we ended up doing karaoke the next day at 10am because it was cheap. Also the karaoke place we went to had a robot that would show you where your room was!
Karaoke at 10am may sound very strange but once you belt out High School Musical, you're good to go. Amazingly, the karaoke machine had Rammstein so you bet your sweet ass I sang to German metal music in the middle of Shanghai.
After karaoke, Lanca, Sherry and I met up with another Emersonian and got pancakes at a famous pancake restaurant. It was v good. Afterwards, Lanca and I went to the propaganda museum!
The propaganda museum is this small museum that's literally in a basement of an apartment complex. It's a liiiitttle sketchy but it's actually a very cool museum once you're inside! They display propaganda posters and figures made during the cultural revolution. Actual legitimate propaganda posters from that era are pretty rare to find in China since the government burnt most of them after the revolution so their collection was really interesting to see!
After the propaganda museum, Lanca and I said our goodbyes and I continued my Shanghai journey myself. I saw Captain Shazam in a theater and it was in English with Chinese subtitles (
thank god
).
Oh fun little tidbit, so while I do know some Chinese, obviously my conversational skills aren't great. I went into a coffee shop and ordered an iced latte (in Chinese). The barista understood me and then asked me a bunch of questions in rapid Mandarin and I was like uh…. you severely overestimated my Chinese speaking skills dude.
The next day, I went to the Shanghai Jewish refugee museum which was one of the most moving museums I've been to. As a Jew, it's really hard consuming content about the Holocaust because of how deeply personal it is. I didn't have any direct family members who were affected by the Holocaust but it's such an ingrained sadness in Jewish people. Anyways, the museum was really informative. I had no idea Shanghai housed 20,000 Jews who escaped from Europe. Meanwhile America literally turned away Jewish refugees and sent them back to their deaths… Anyways, if you're Shanghai, I'd really recommend checking out this museum!
Other highlights of Shanghai included: Yuyuan Garden, The Himalayas Art Center (where they filmed Her!), The Bund, Shanghai Science and Technology Museum, and all the excellent shopping and pancake restaurants. Yum.
Shanghai isn't really a touristy city as there isn't that much to see compared to Japan. It's mostly known for its excellent food and shopping.
Anyways, that's the end of my trip. It was amazing visiting Japan and China as it's like stepping into another world. There's so much to see in Japan and I'm already planning what I would do when I go back. I would get the JR Pass and I want to go to Mt. Fuji, Hiroshima, Nagasaki, Nara, Koka, Yakushima and more. Well, until next time!